We hold events every year to encourage communication among employees based on the slogans "cheerful, fun, and energetic" and "to deliver smiles, we must first smile ourselves."
Events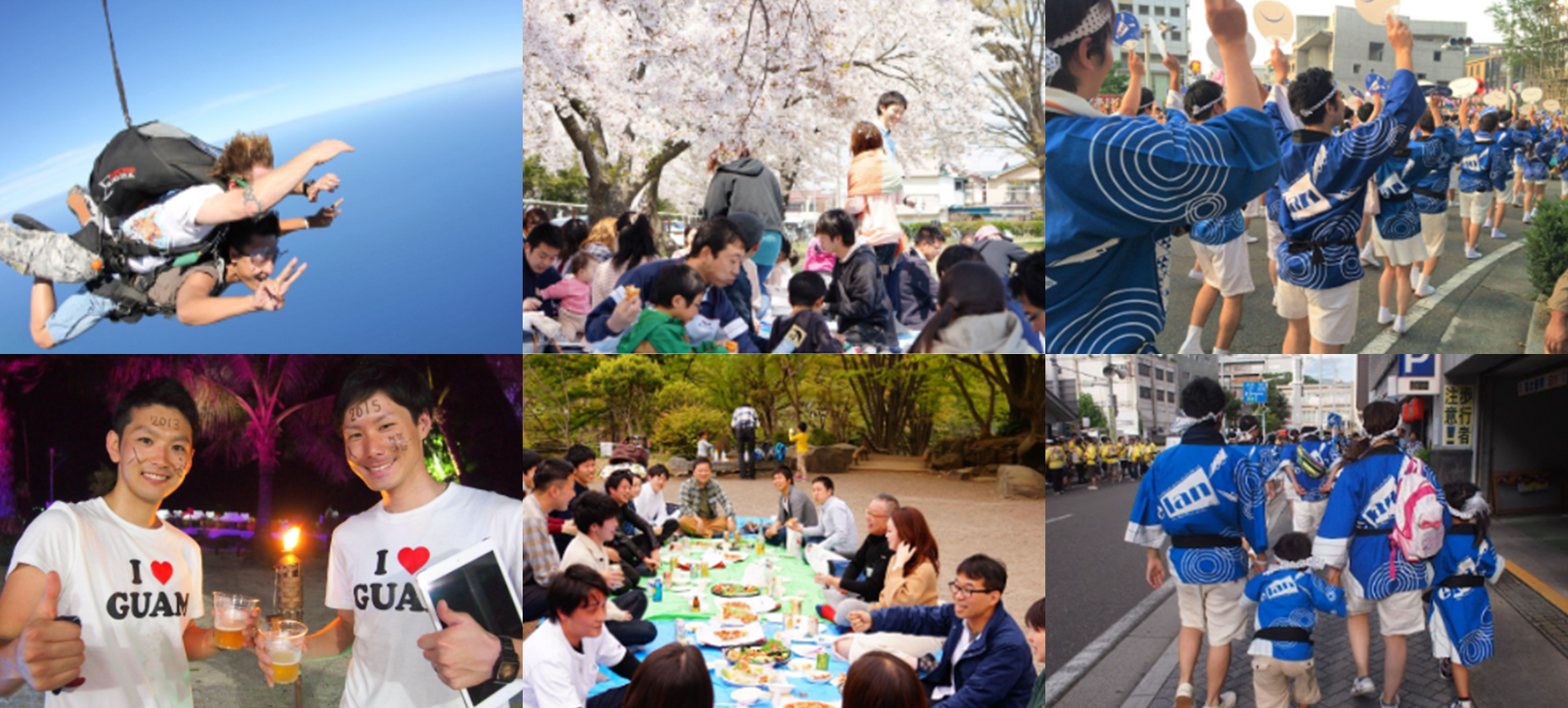 Wrap-up party
Each section meets every half year to strengthen bonds within the section, and for young employees to serve as organizers and gain experience in leading an internal social gathering to promote growth.
Cherry blossom viewing and summer events
Employees' families are also invited to these events, based on the belief that "each employee's work is only possible with the support of his or her family." We hope that they will grow to love and support the Company and their colleagues.
Company trip
Employees develop awareness and undergo personal development by experiencing foreign cultures and giving 120% effort even when it comes to having fun. Every year, employees in their fifth year with the company serve as organizers.